Welcome
Live Online Classes
Tuesday Thursday 20:00—20:45
Open one-to-one online teaching at $50 per session, or group lessons 5-10 people at $20 per person per session. Group lesson participants may be in separate locations.
After paying 50% you wil receive further instructions and the link to the video page where you will be able to connect to the teacher.
About Master Kim
Wu Heng Dong (Master Kim) Yangshuo Traditional Tai Chi School founder and headmaster. Kim with over 30 years experience in both Tai Chi and Qi Gong, obtaining a level 6 tai chi master. Receiving a Wushu and Tai Chi Coach Certification of China, Grade 1, First Degree.
He was born in Fang Cheng Gang, Guangxi in 1979 and began a lifelong love and study of martial arts at the age of 11 initially under the tutelage of his father, also a keen martial artist. After learning the basic skills Wushu (Chinese martial arts) from his father, he went on to study Chen-style Chi under Coach Hai Jun. He graduated from Guangxi National College of Health and Physical Education, He has participated in many domestic and international Taijiquan competitions from an early age, specializing in fist forms and sword forms, and has won numerous gold medals. After nearly 20 years of teaching, many students have been trained. Somany of them have become Taijiquan teachers. Some of them have participated in domestic and foreign Taijiquan competitions and won many gold medals.
Wu Heng Dong was honoured to be made a 12th Generation Disciple of Chen Zhenglei, one of the four "Buddha's Warrior Attendants (Si Jingang)" – the four outstanding exponents of the Chen family in Chenjiagou – who in December 1995 was recognized as one of Top Ten Martial Arts Masters of Present Day living in China. He was given the name Chen DeHao in recognition of this accomplishment.
Master Kim specializes in teaching: Chen Style Taijiquan; Taiji theory; Tai Chi internal strength; Tai Chi Fan; Five kinds of pushing hands; pushing hands (grappling); weapons; self-defence; Yang style Taiji Quan 24 form; Comprehensive Taijiquan 42 form and Sword 42 form: Kungfu; & Sanda (Chinese traditional boxing). He has been teaching foreign students since 2000 and has taught people from numerous countries ranging in age from 4 to 88. He hopes that his students will return home to spread the teaching of Tai Chi to their own countries. Tai Chi is from China and belongs to the world. Let more traditional Chinese health culture spread to every corner, so that everyone can achieve fitness, bodybuilding, self-defence effect.
About the school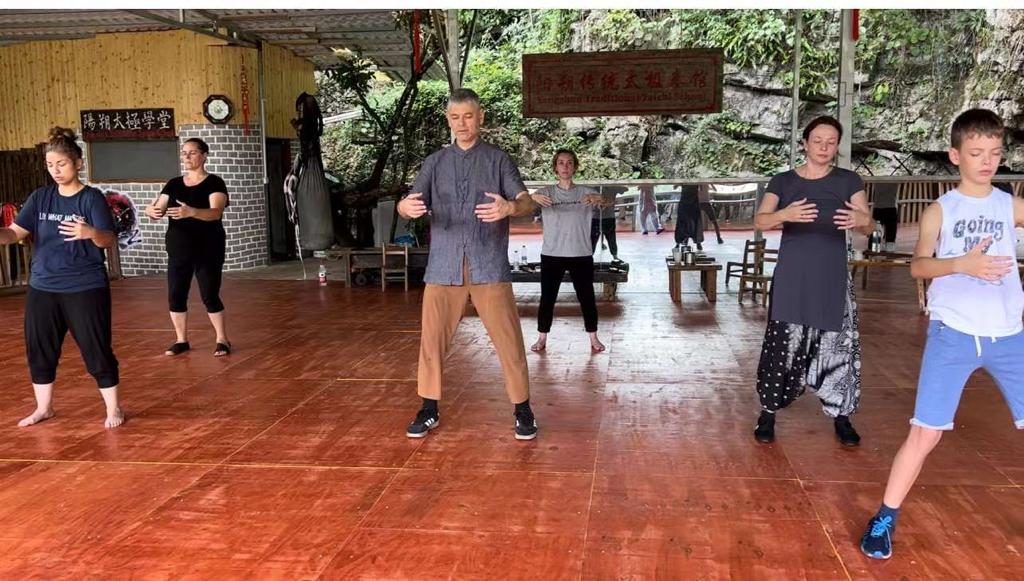 The school itself is located in a complex of traditional Qing-Dynasty buildings and courtyards; the environment is simple and elegant and reflects traditional Chinese culture. It offers three different training areas, dining hall, student accommodations, a common area/tearoom where teachers and students often congregate, and laundry facilities.
Yangshuo Traditional TaiChi School is located in the picturesque village of Jima just 3 km from Yangshuo. The small city is surrounded by beautiful and dramatic karst mountains, winding rivers, caves, and breathtaking natural scenery. The school is located at the base of the famous Yulong River Scenic Area, world renowned for its natural beauty. It is a perfect environment to practice and learn Taichi and Qigong.
Our students come from all over the world and are taught in English with limited class sizes in order to maximize their training time with the masters.
Private lessons are available and encouraged, for single students and groups.
Flexible training options are available from one hour, weekly, monthly to comprehensive long-term teacher courses.
Whether a beginner or an experienced Taichi practitioner our school and renowned teachers will provide you with a systematic training program developed for your level of experience.
We are here to help you in your Taichi/Qigong journey.
Tai Chi Culture & Training Course
We also have available, courses for every skill level, whether just beginning or already practicing TaiChi we specialize in training to your specific requirements.
We cater specifically to our students and provide specialized training depending on their needs; we offer Primary, Intermediate, and Advanced training techniques.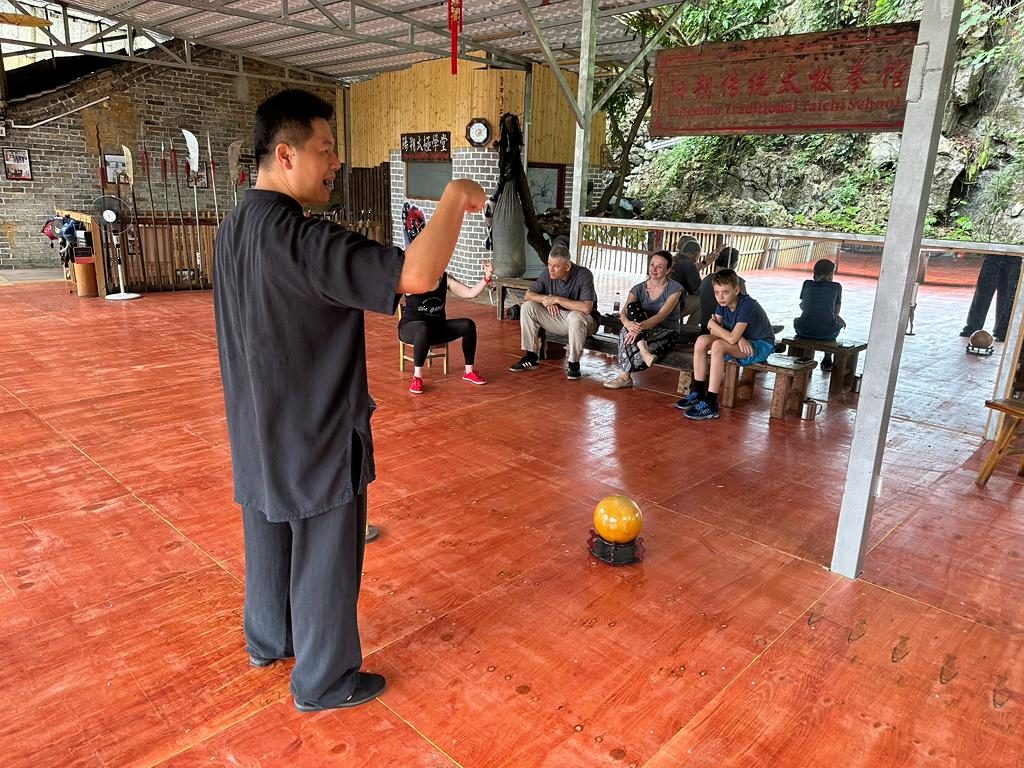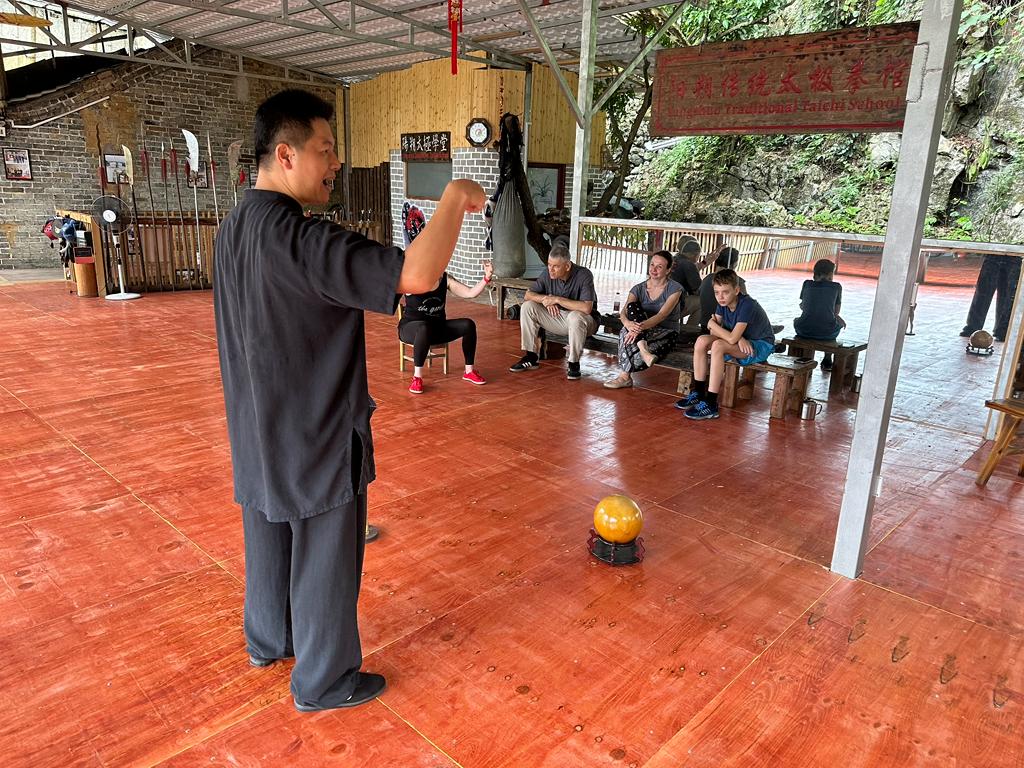 Bank details:
Here the bank account details for the transfer:
NAME: Yangshuo Traditional Tai Chi School
CARD NUMBER/ Bank Account: 614575798971
SWIFT CODE: BKCHCNBJ49C
NAME OF BANK: BANK OF CHINA
ADDRESS: No.61 JINGFENG ROAD
541900 YANGSHUO
GUILIN CITY
GUANGXI PROVINCE
CHINA
Paypal:
NAME: Yangshuo Traditional Tai Chi School
PAYPAL: wuhengdong69@163.com
Itinerary
Classes run from Monday to Friday and include a warm up and flexibility training, Qi Gong movements, meditation and Tai Chi. The day is structured according to the following schedule:
Breakfast: 07:30 – 08:30
Morning: 09:30 – 11:30
Lunch: 12:00 – 13:00
Afternoon: 15:00 – 17:00
Dinner: 18:00 – 19:00
Students are welcome to use the facilities for exercise and self-practice outside of class times.
Excursions
The scenic area of Yangshuo is a popular destination for both foreign and Chinese tourists. There are numerous possibilities for excursions and activities both in the city as well as the beautiful countryside. Popular excursions include the following: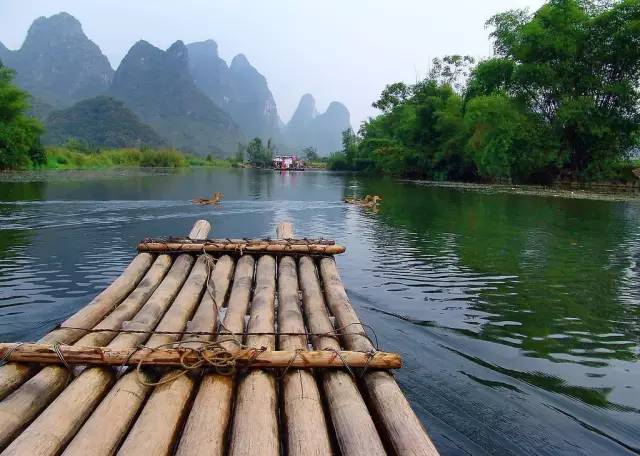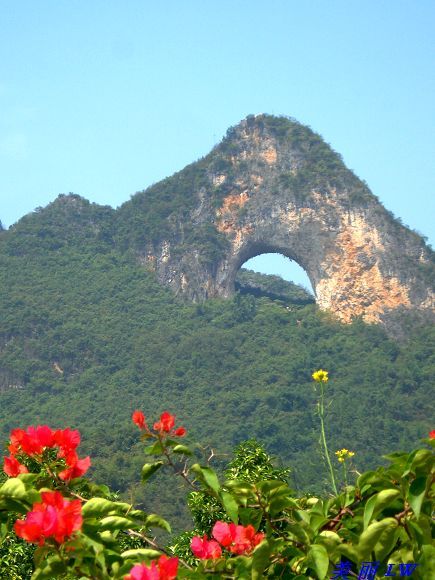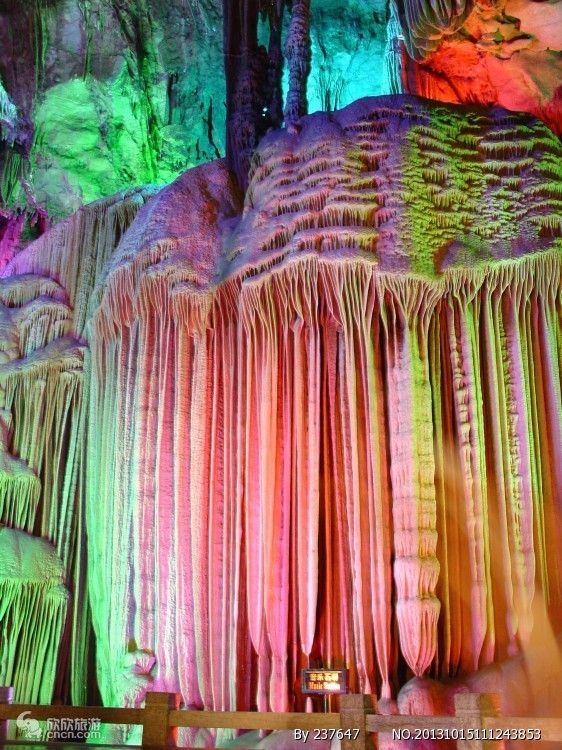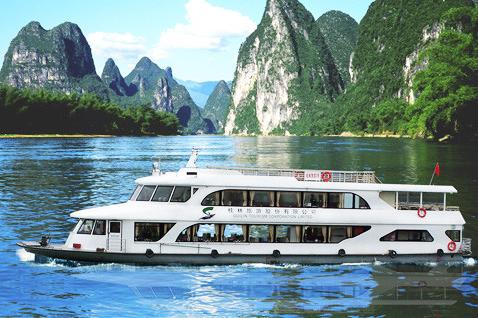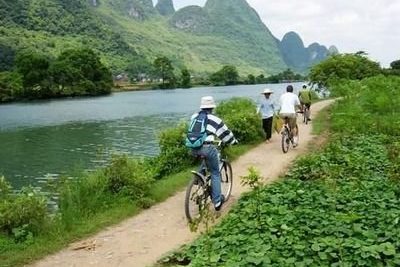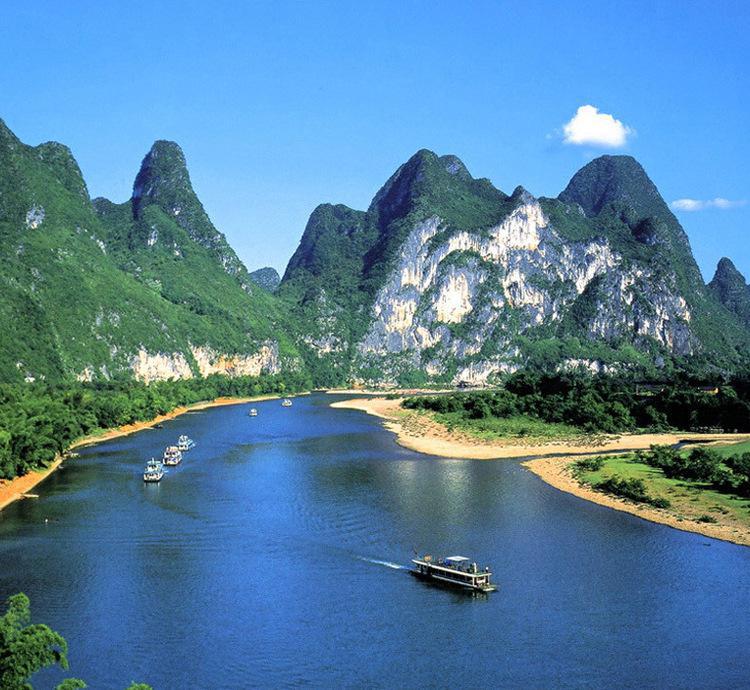 Accommodation
As accommodation the school offers single, double or family rooms with either shared or private bathroom. All rooms have air conditioning and Wi-Fi. The price quoted is based on a single private room with private bathroom of western standard.
All rooms are clean。 The school also has a lively common area for students to gather. There is also a washing machine available which is free to use.
Staying at the school is a great choice if you really want to immerse yourself in a traditional Tai Chi school environment. It provides both structured formal classes and the opportunity to learn more about Tai Chi and Chinese culture in a relaxed and informal way with the teachers and other students outside of class time.
Food
Tai Chi, like Chinese medicine, is all about balance. Good health is maintained by, amongst other things, the ingredients which we take in as food, and the way in which we expend energy.
Our chef is a master of the wok and adheres to these principles. Every day teachers and students enjoy a well-balanced diet cooked in the traditional Chinese style and made from ingredients which are sourced fresh every day from the local farmers' market. Each meal contains a large choice of both vegetarian and non-vegetarian dishes.
Food is not just important for its ingredients, but also for the way we eat, and in China it is hard to imagine eating without sharing. Everybody sits around the same table to share the ingredients of a meal eaten in common. Eating in China is a social event, so that while we eat together, we share experiences from all walks of life, all ages, and every part of the world.
Things to do
The school is located just outside of Yangshuo in a little village with numerous cafés and restaurants. Apart from the daily training and practice, you will have ample time to explore the surroundings.
The school can arrange for painting, calligraphy or Chinese classes on the premises with experienced English speaking teachers. The area is also justly famous for cycling, hiking, rock climbing as well as bamboo rafting and local guides can be organized by the school.
To help you explore the area we have a number of bikes which are free to use at any time. We can also arrange scooter or mountain bike hire and we are also happy to help you in booking tours and giving advice for things to see and do.
What is not included
Transportation from and to the school
Excursions and art classes
Towels and personal hygiene items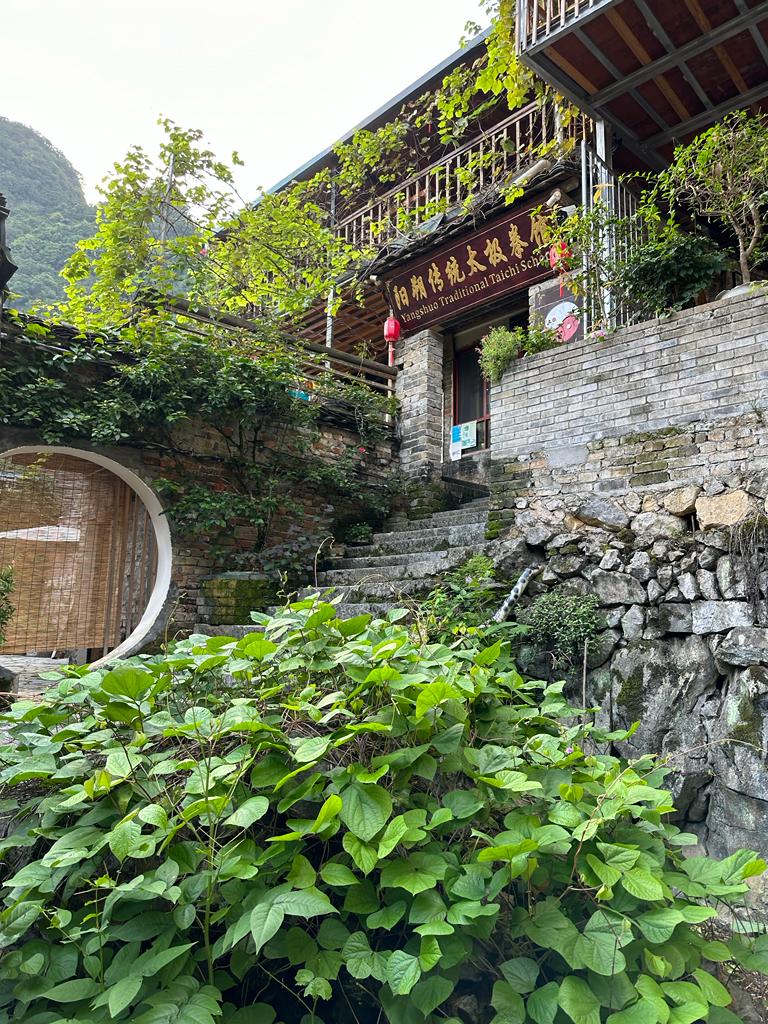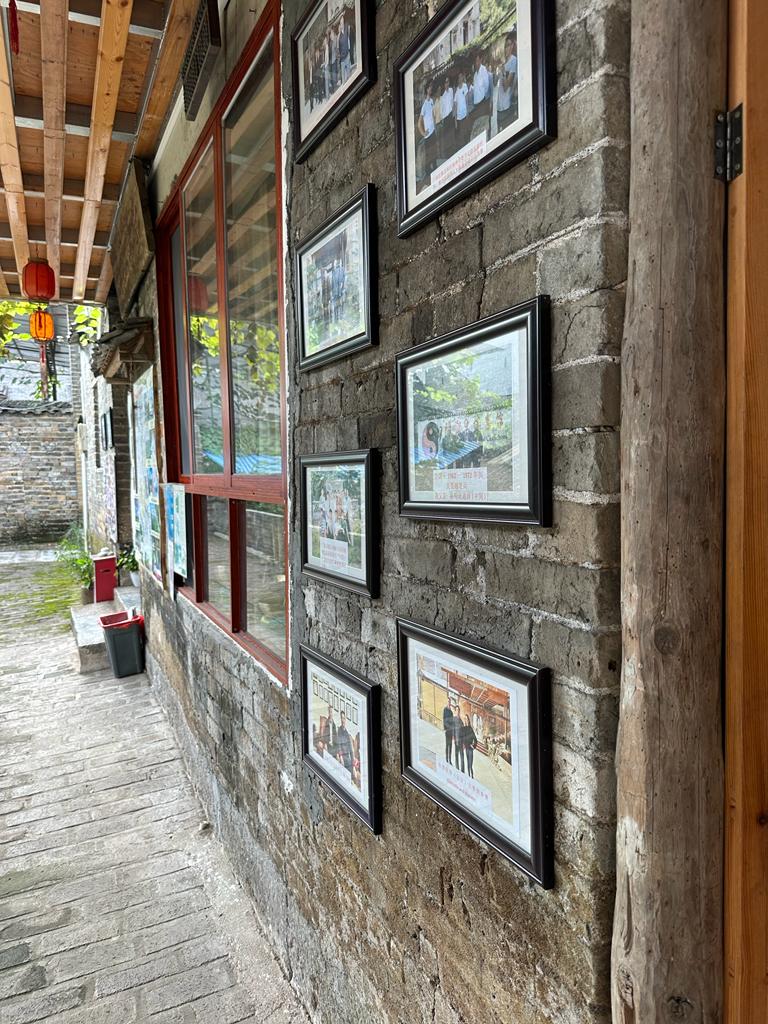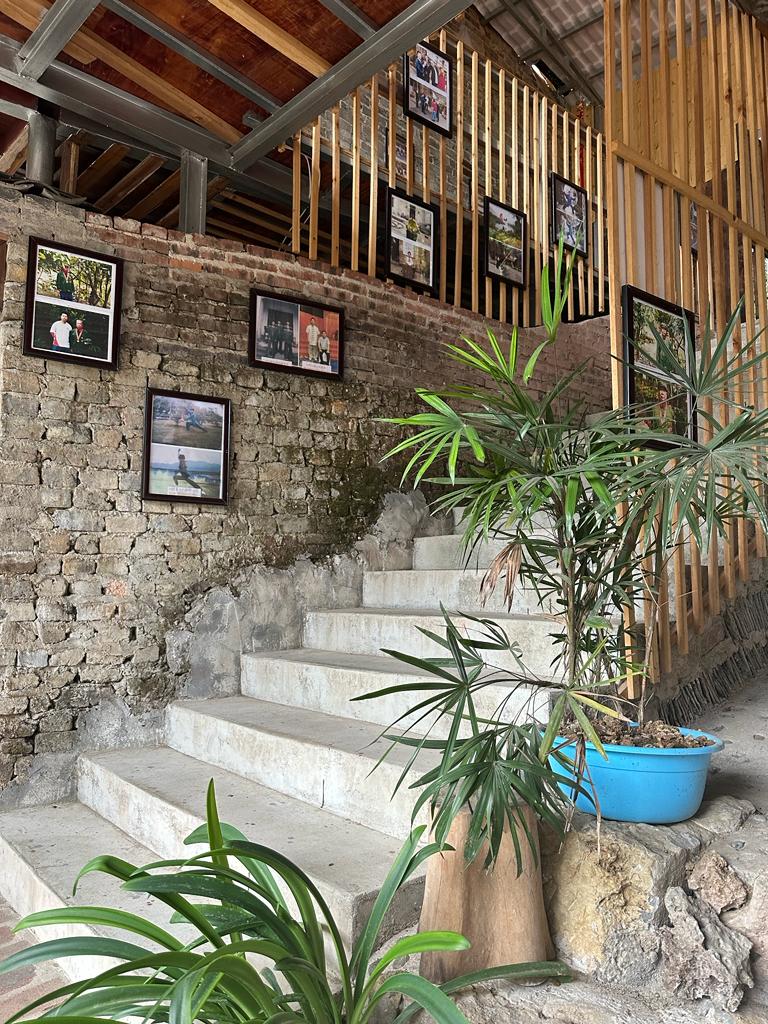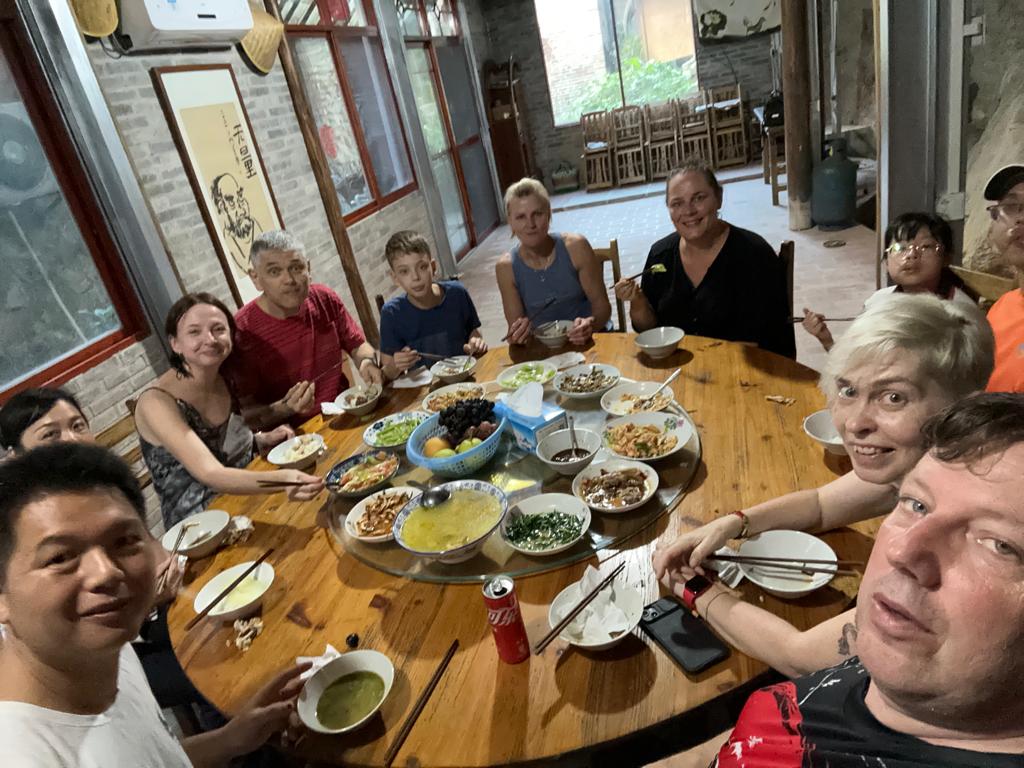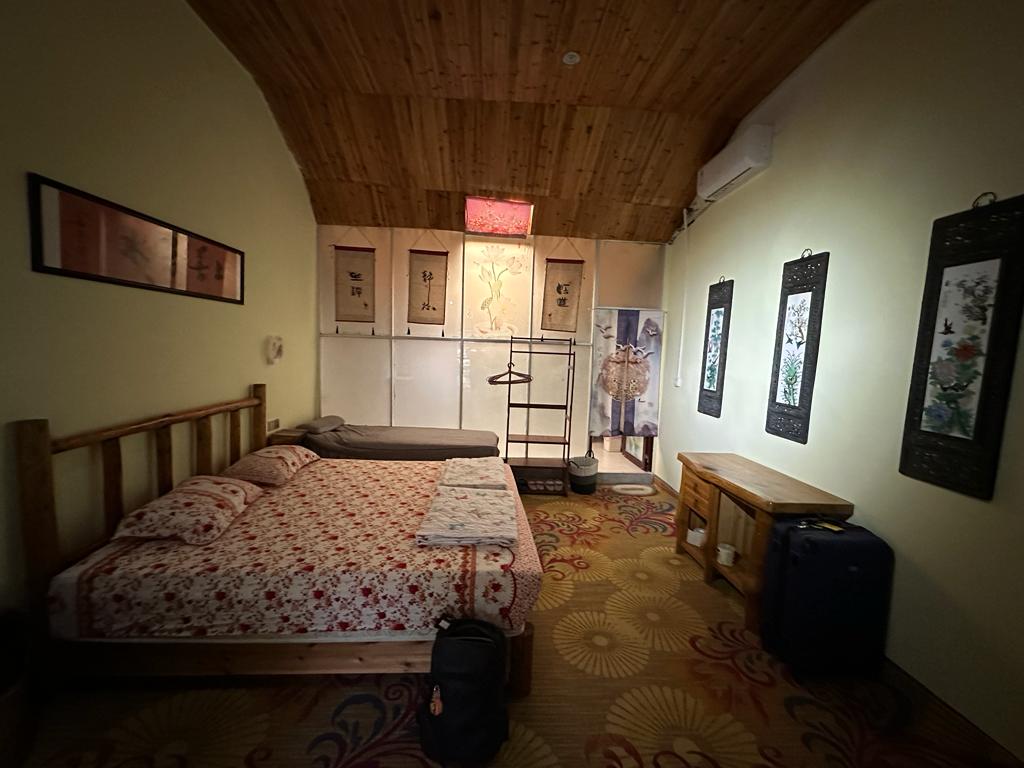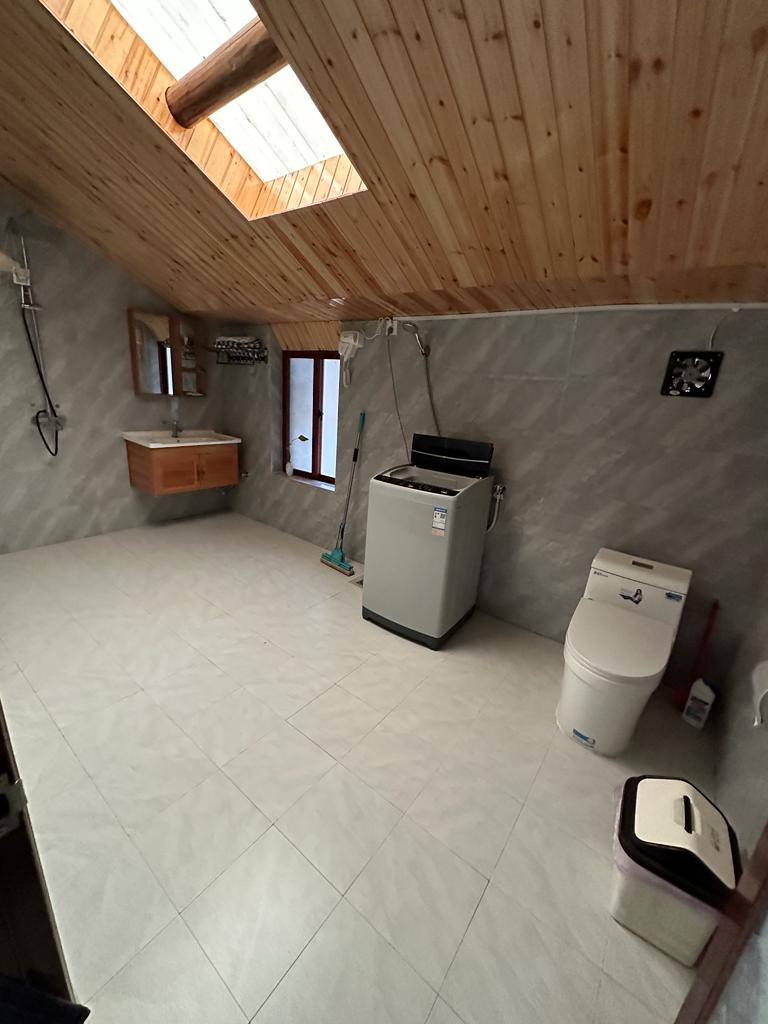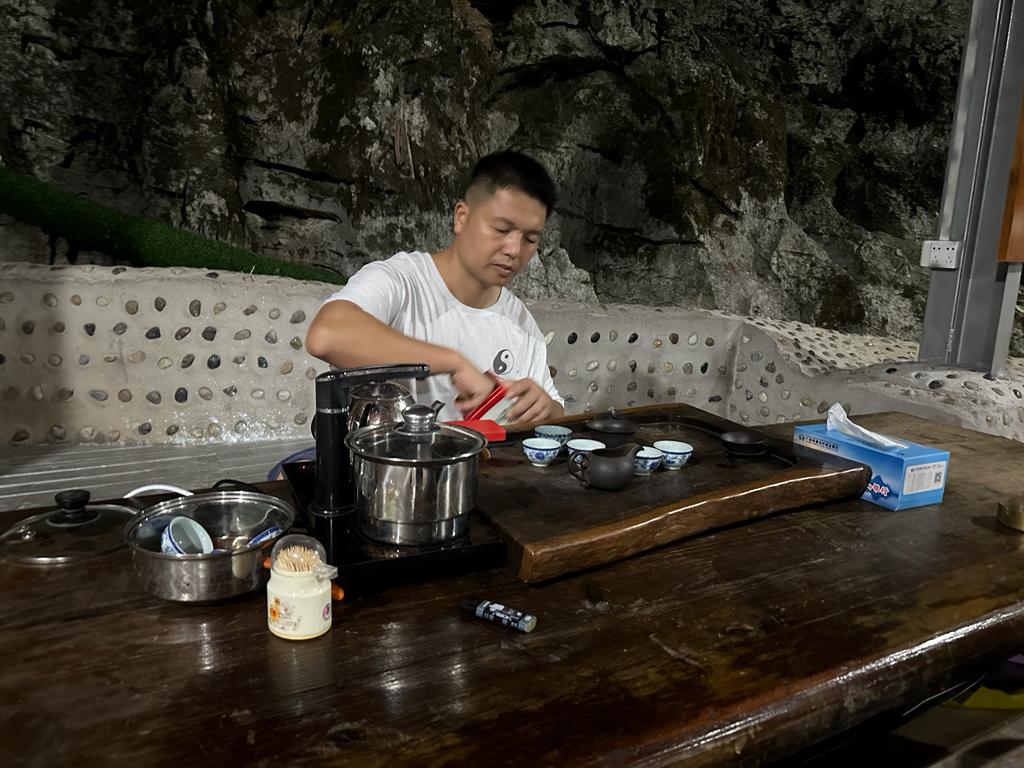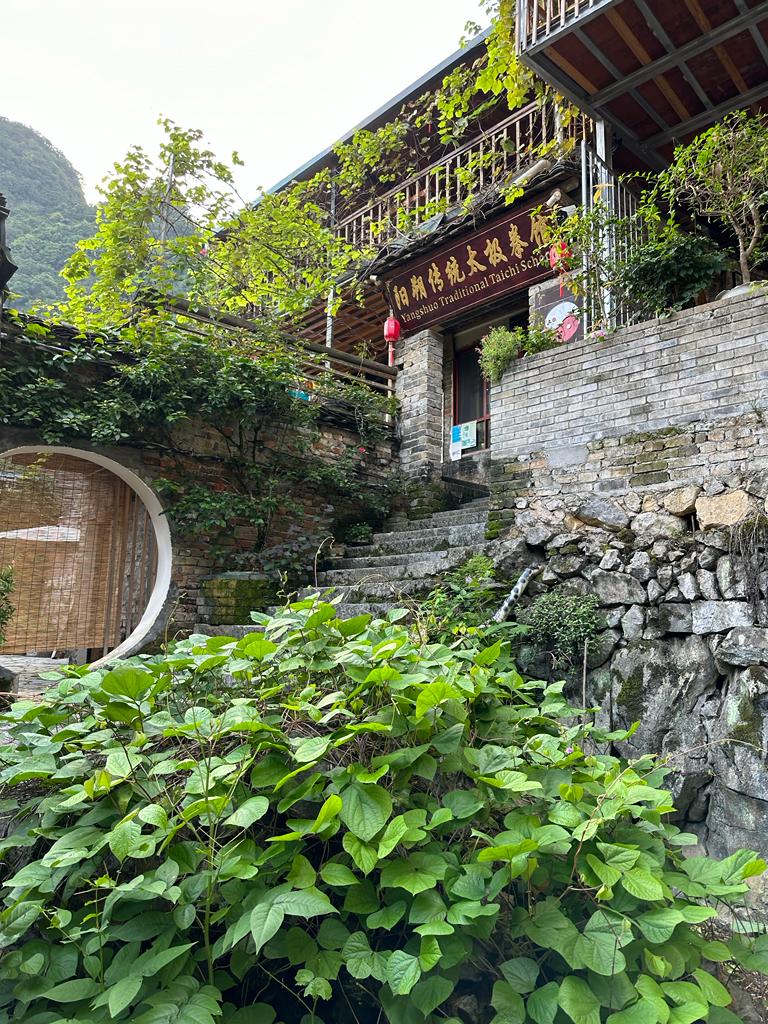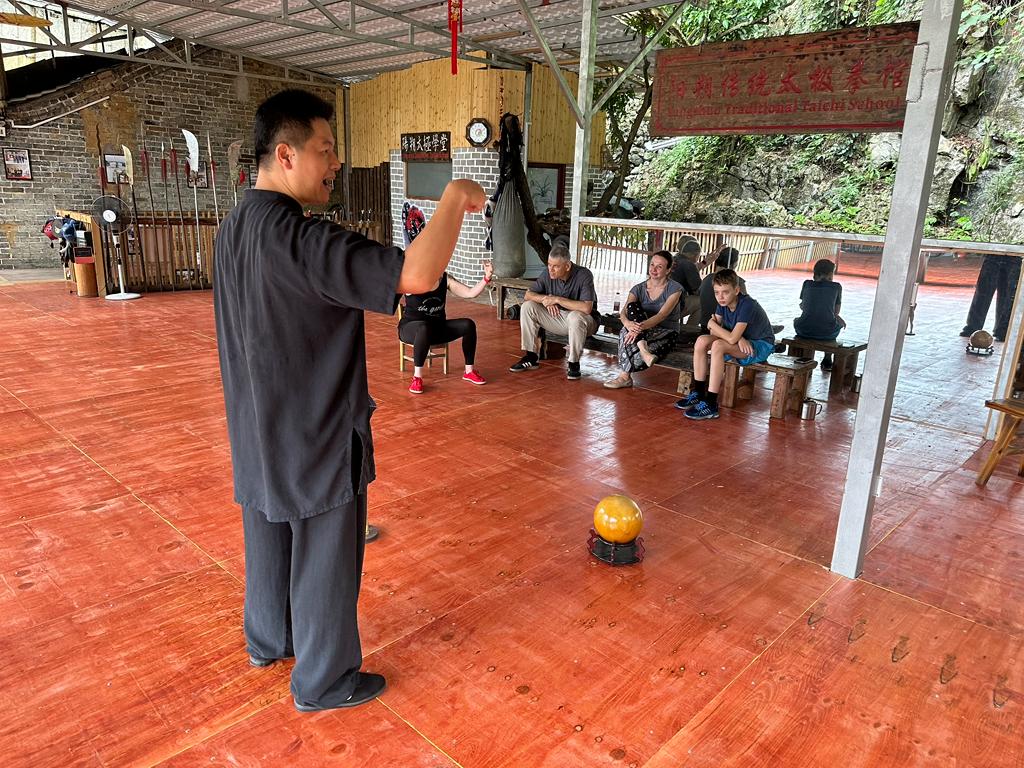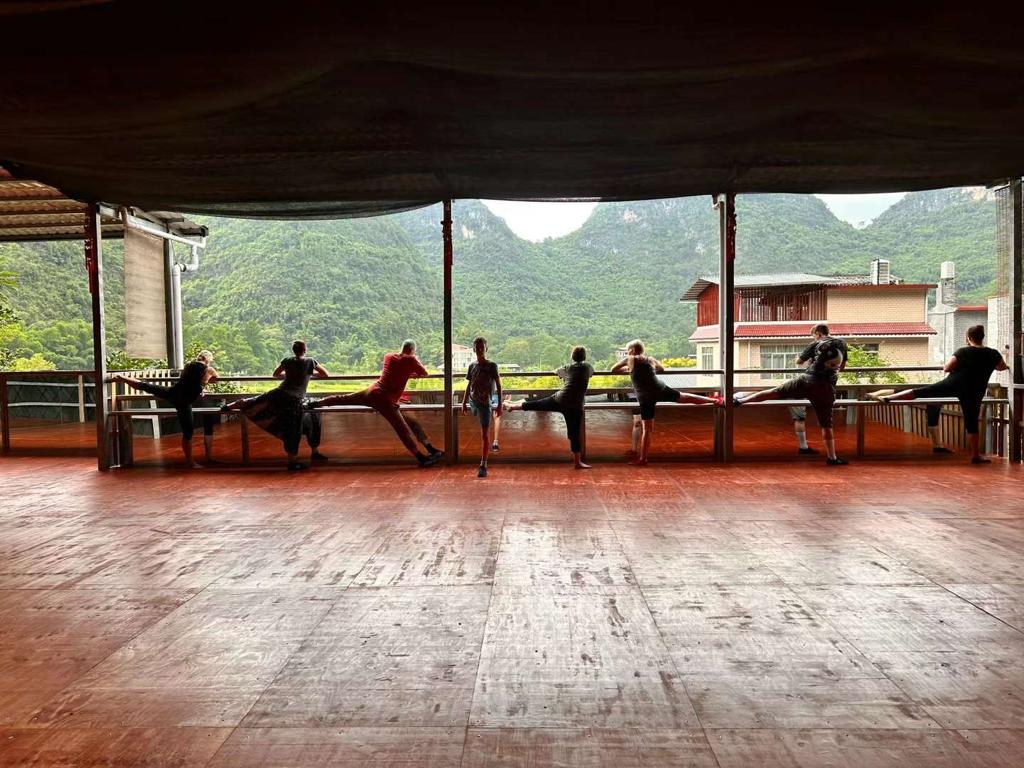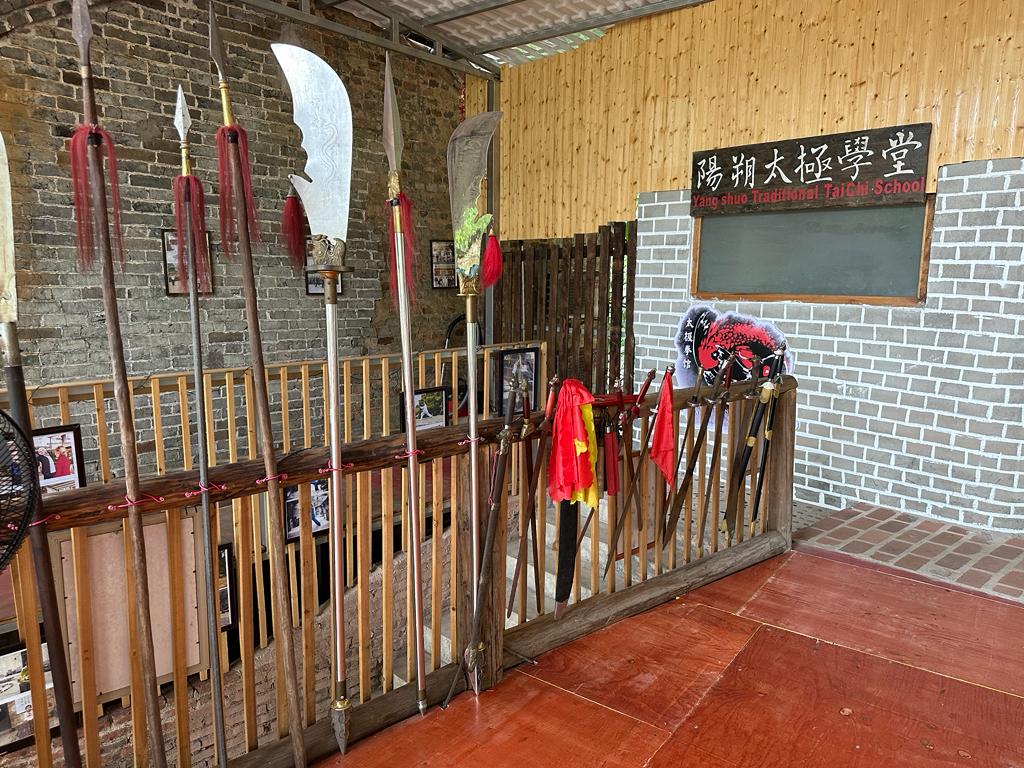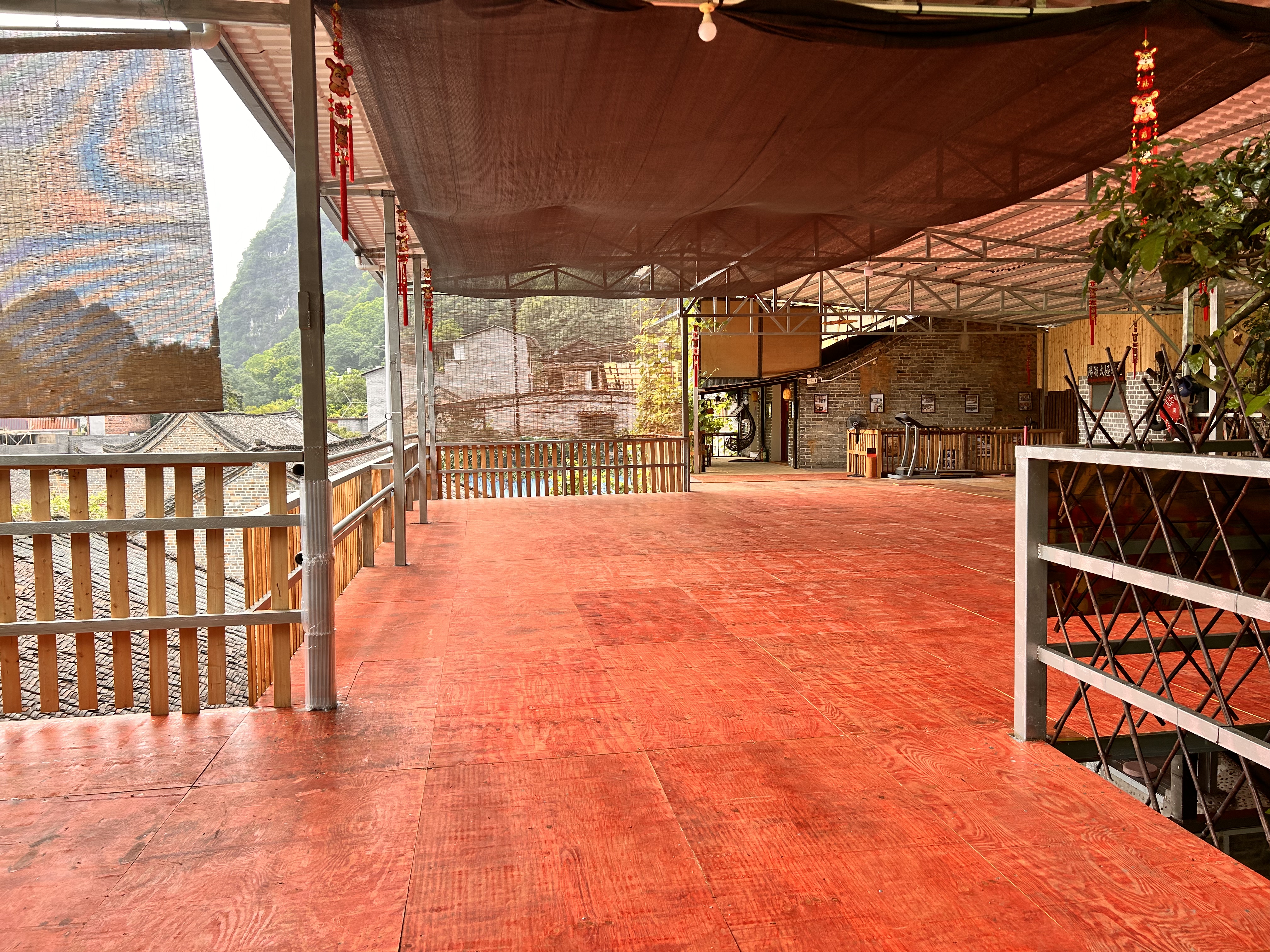 Beautiful traditional Tai chi school.
Certifications, photos and achievements.
Stairs up to the student rooms and to the training floor.
Healthy meals in a social environment.
Western style (airconditioned) student rooms for 1,2 or 3 people.
Hotel style bathrooms with luxe shower and washing machine.
A relaxation room for reading, relaxing and socializing.
Beautiful building in Unesco area Jima Village.
Large open and ventilated class rooms
Much room for all students from all levels.
All forms of Tai chi and weapons are practised here.
Large open training ground with stunning views.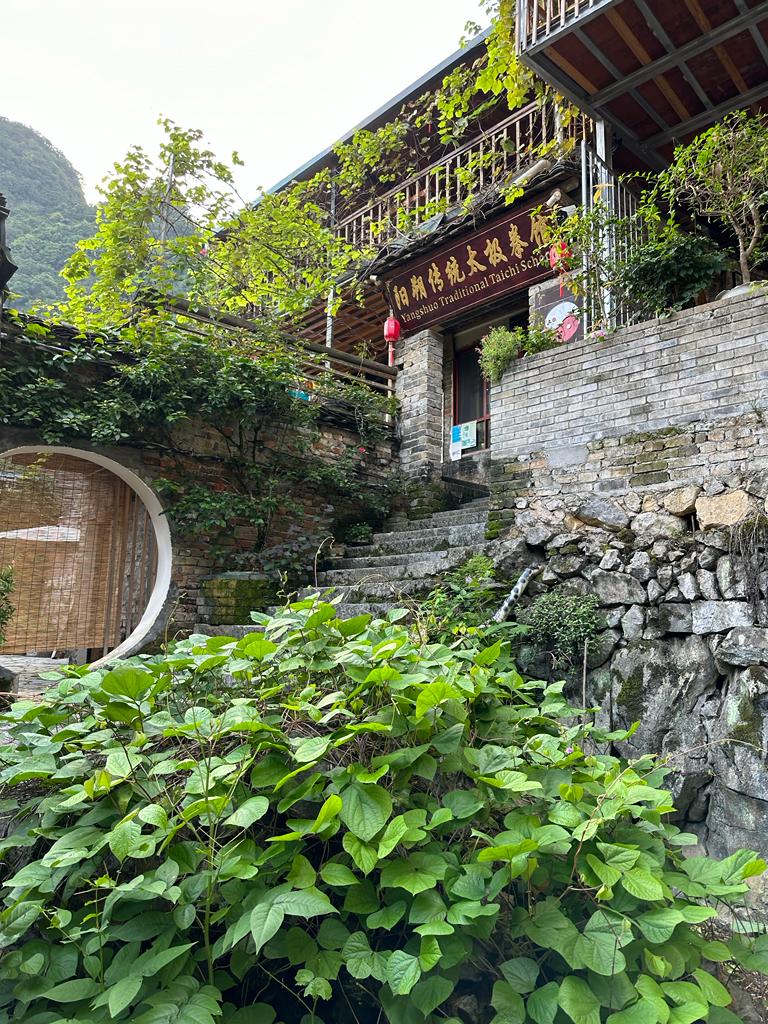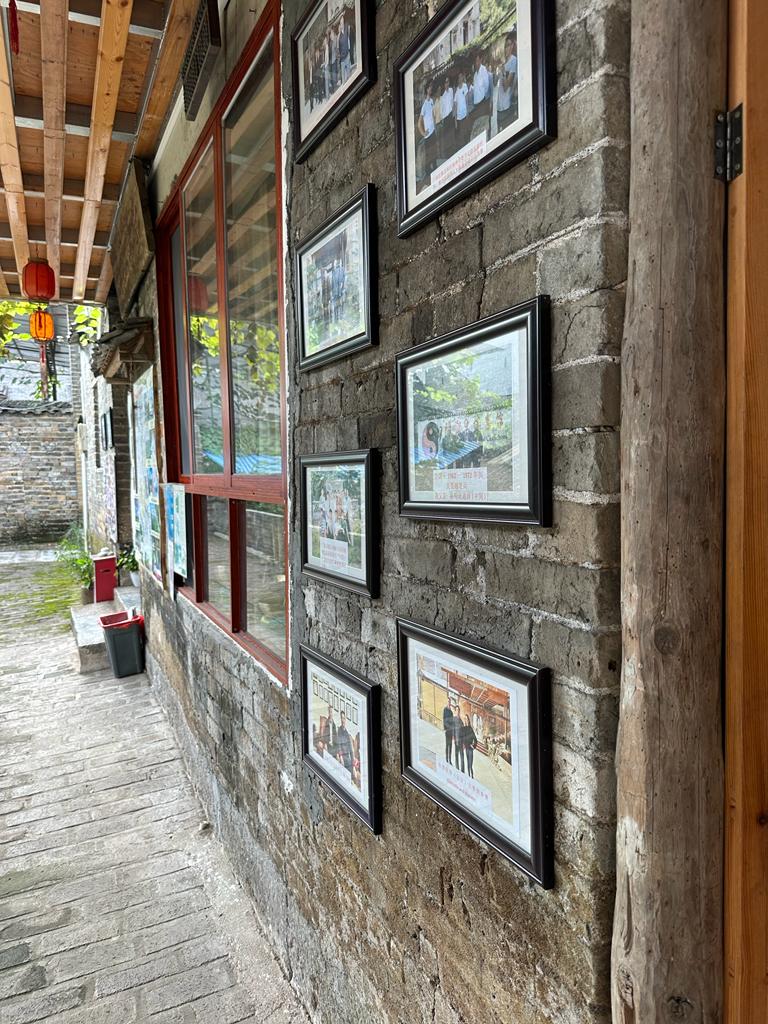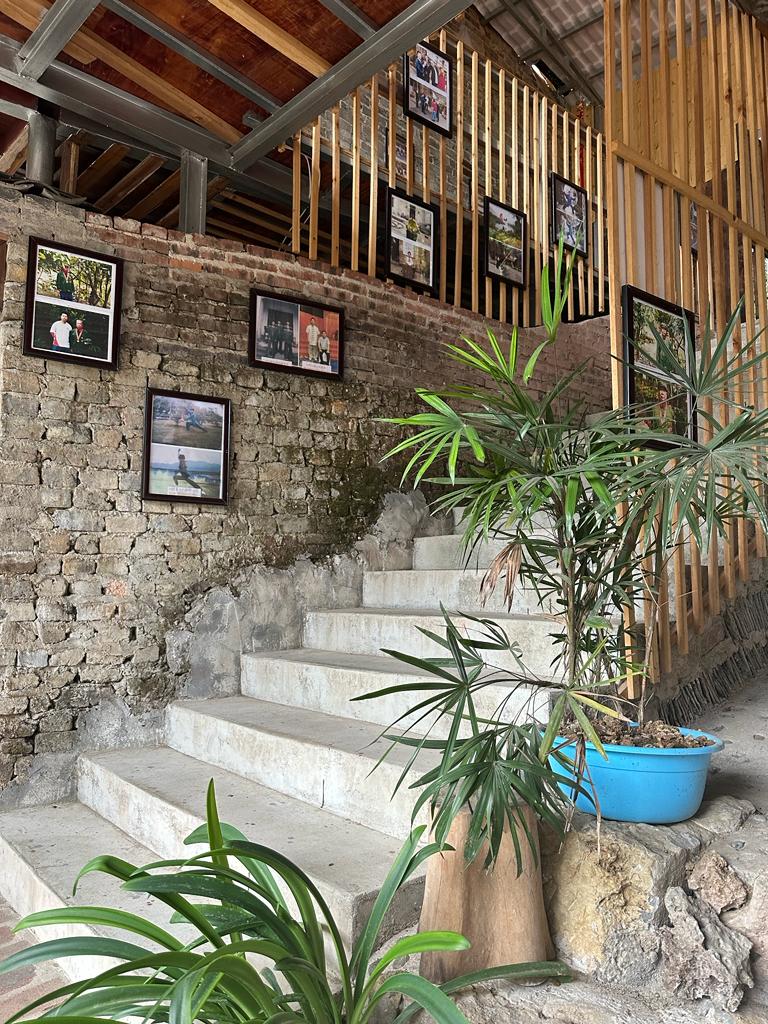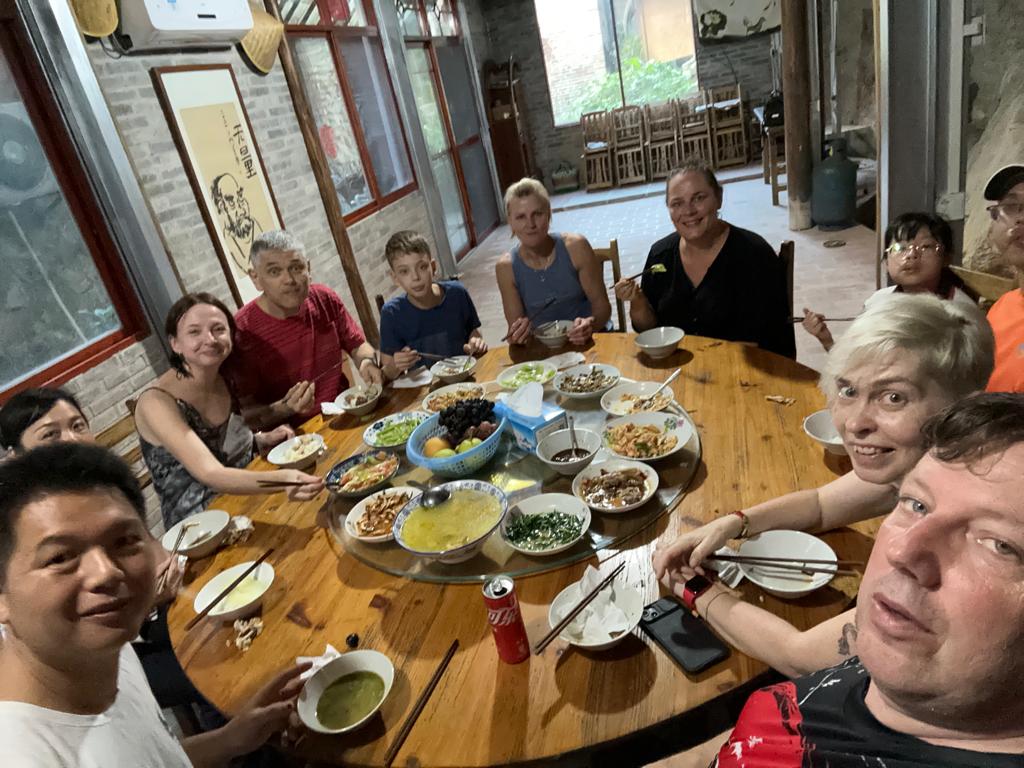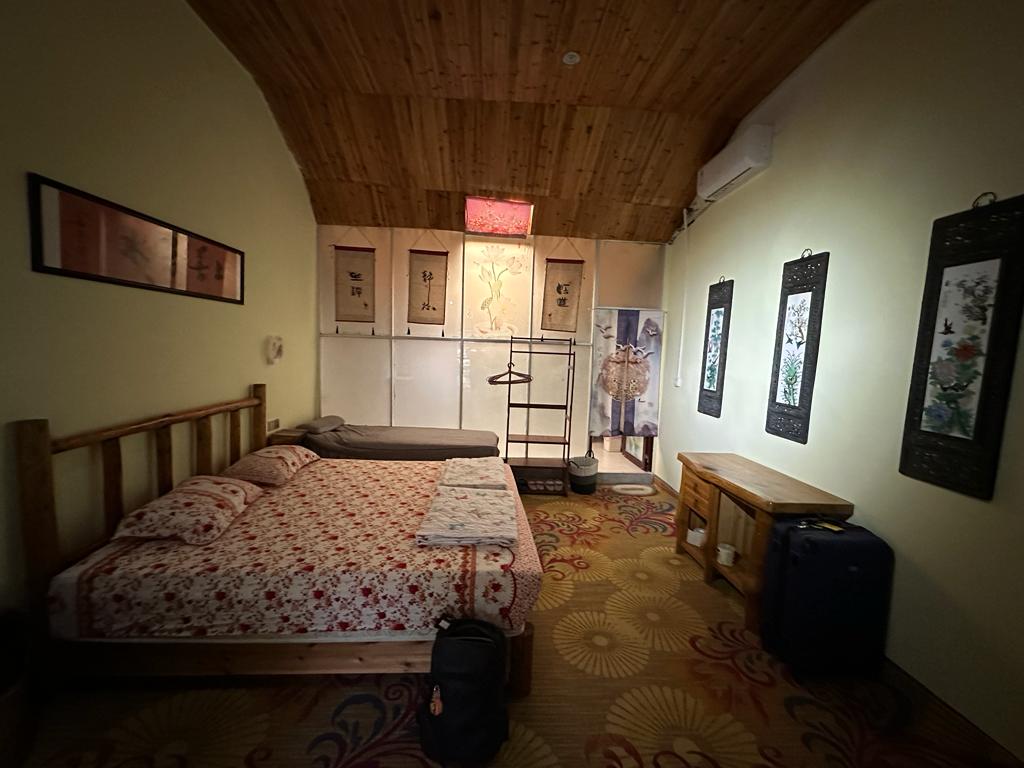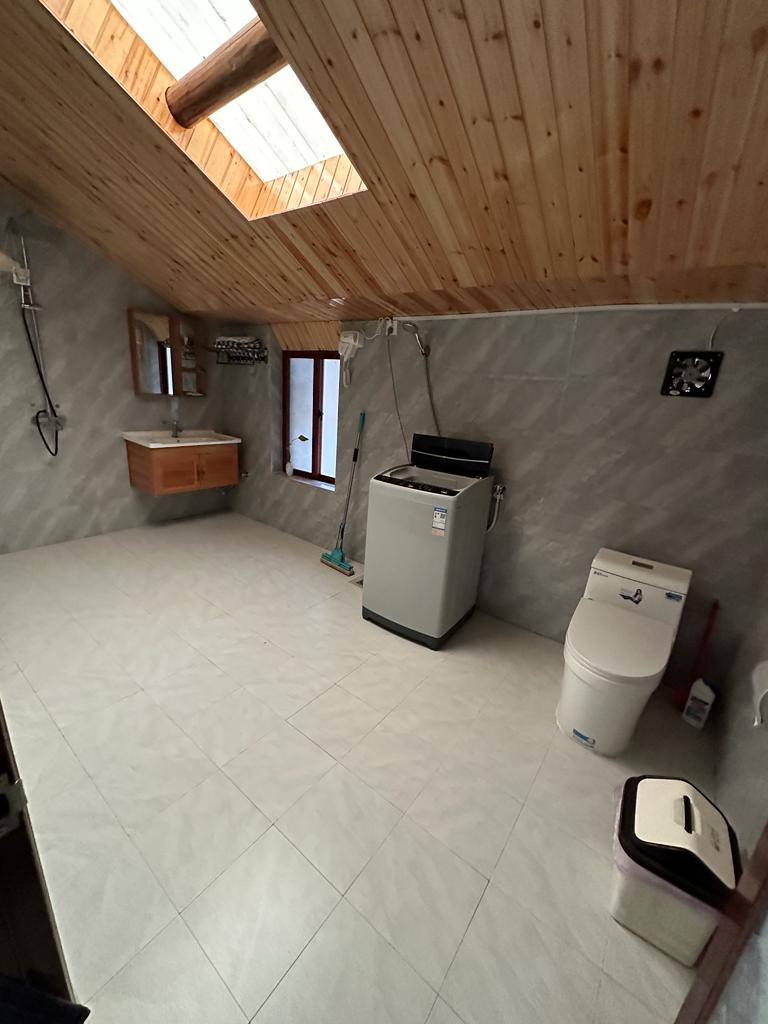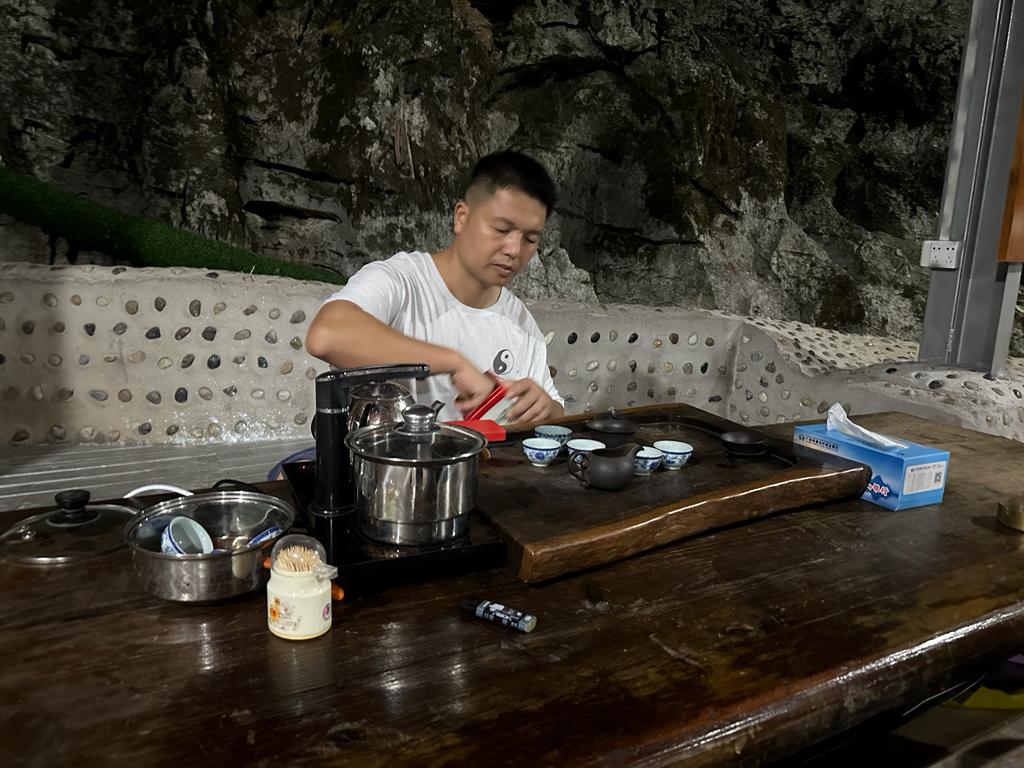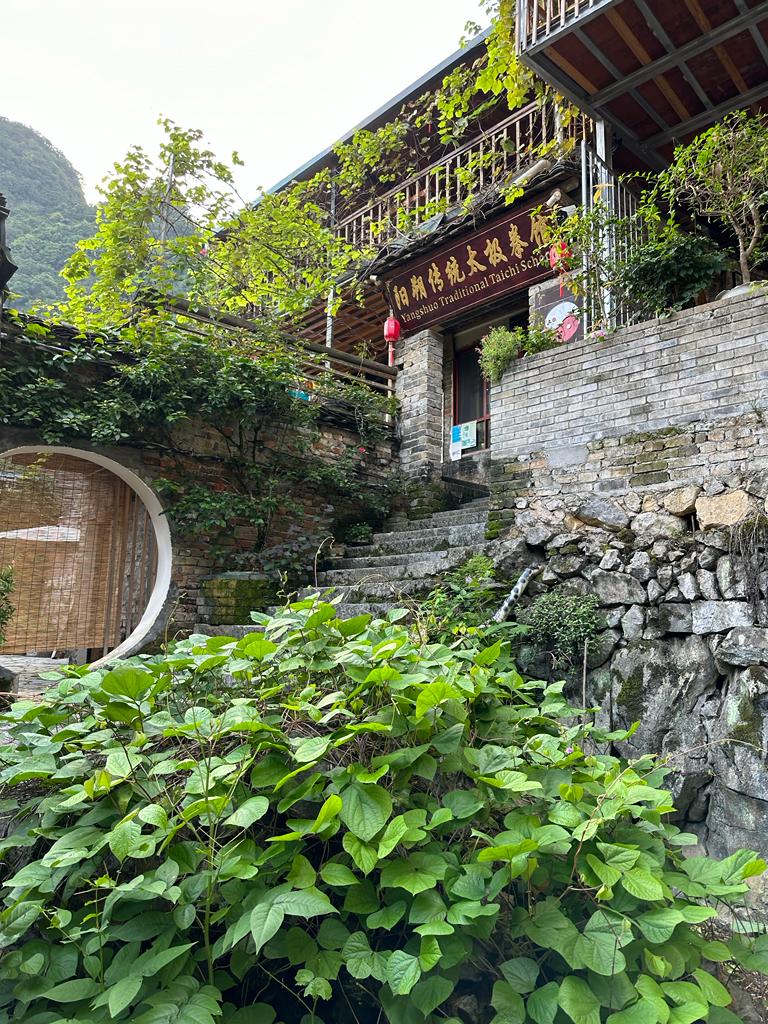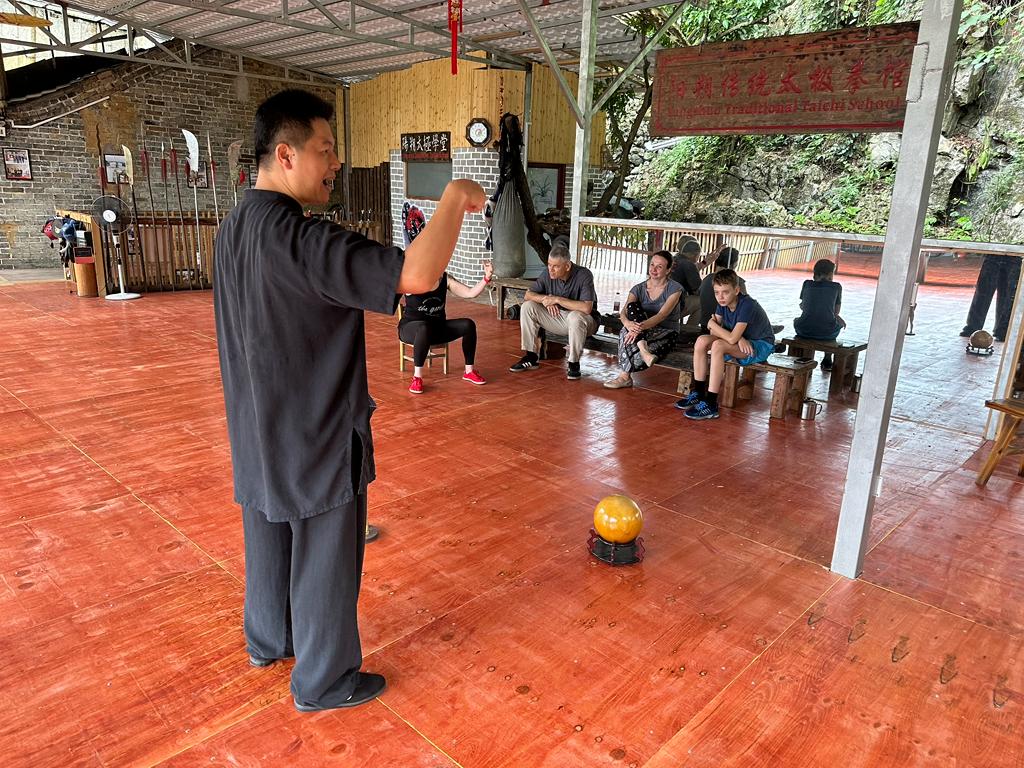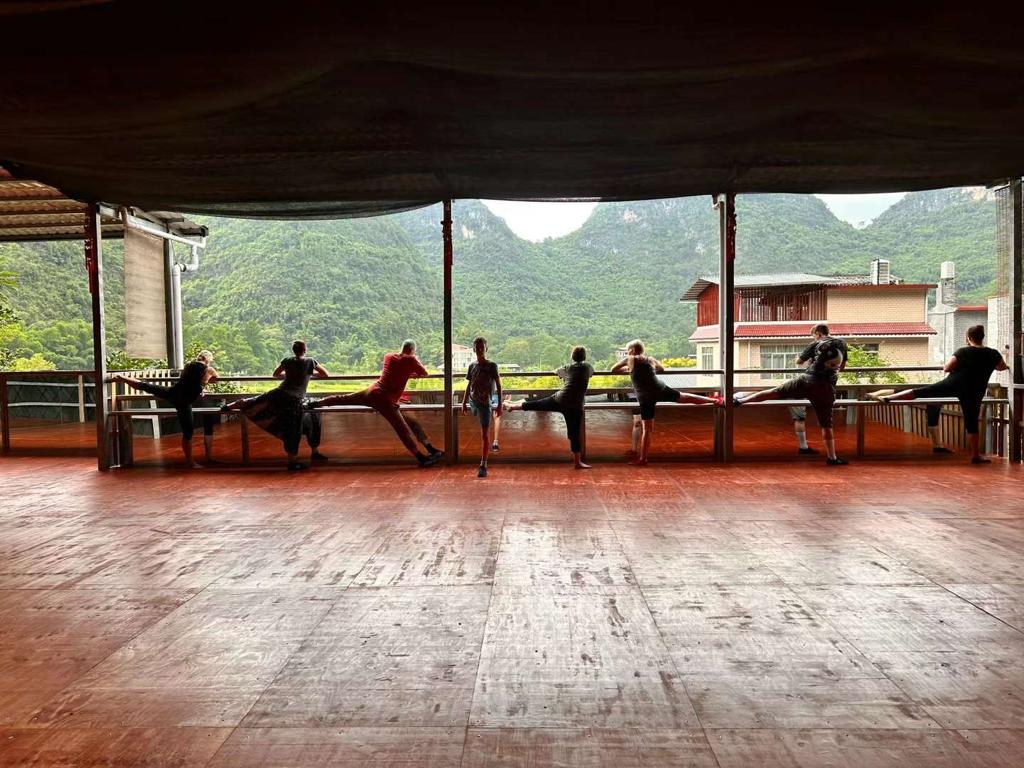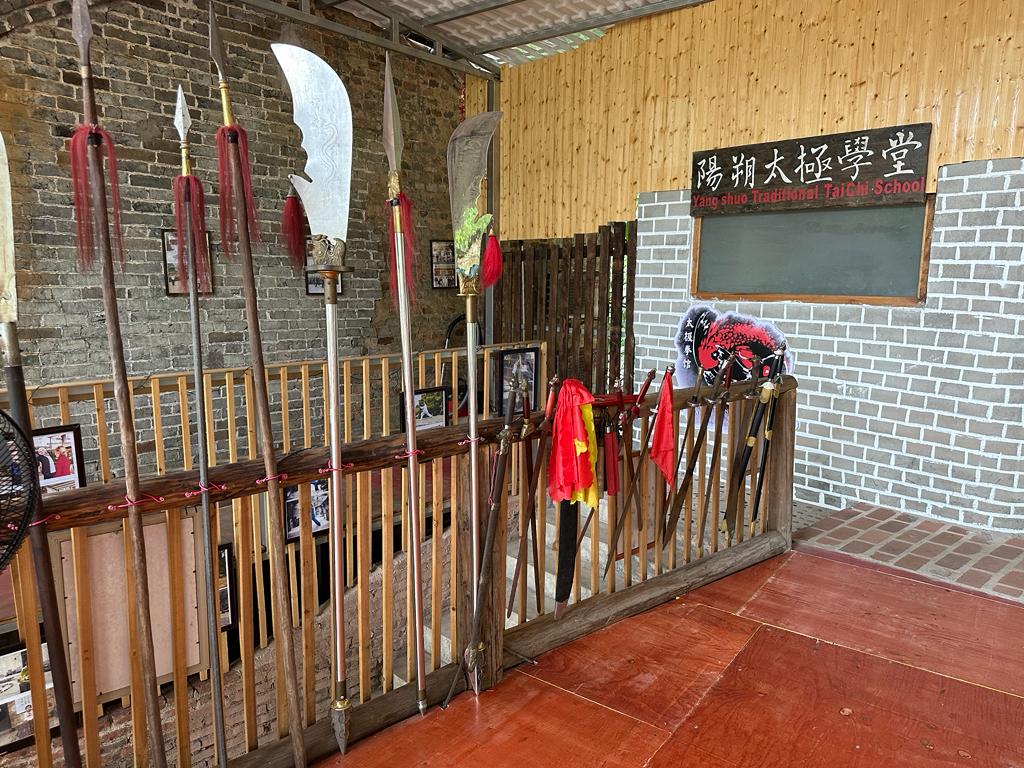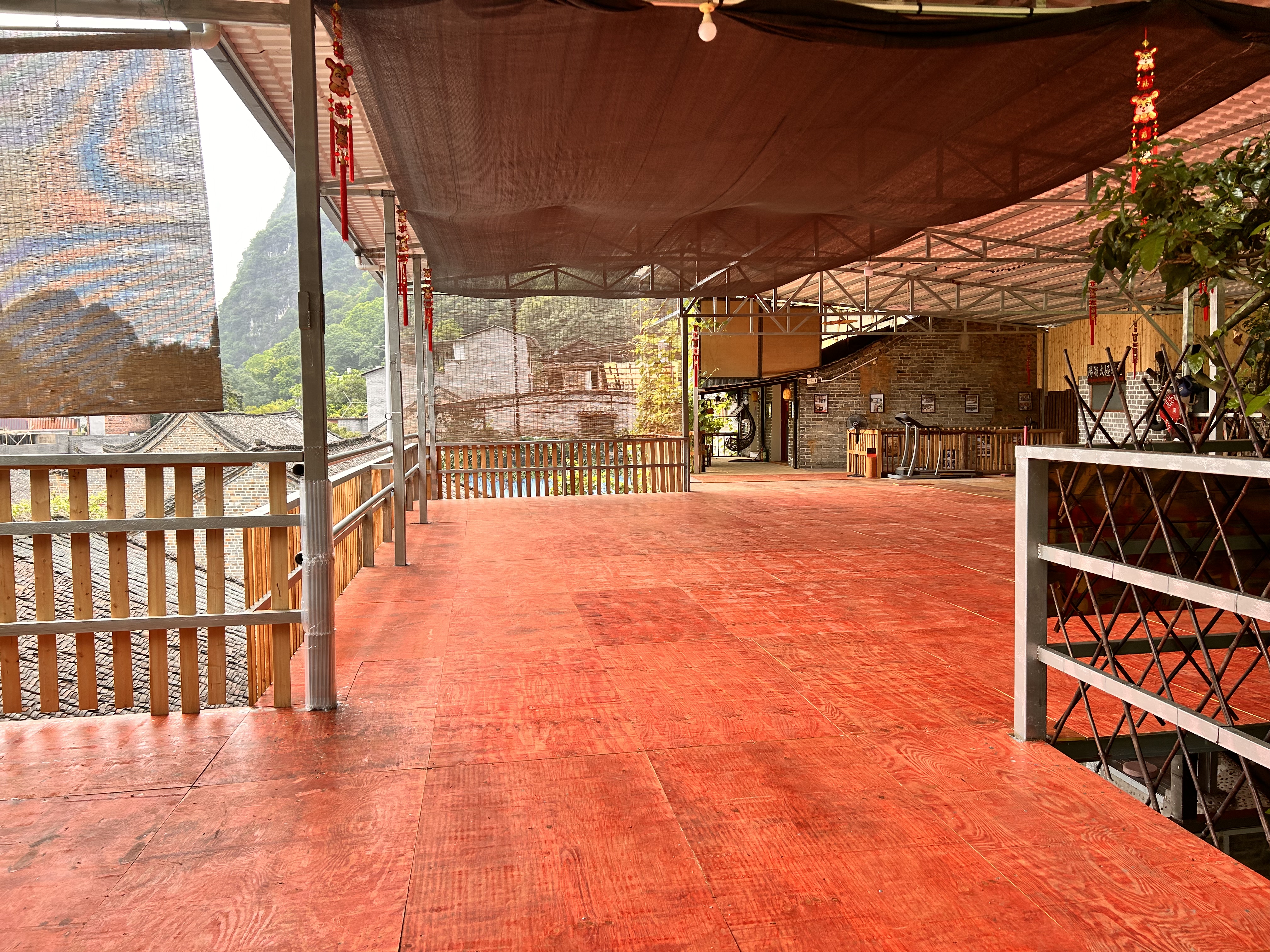 Worldwide connections
After your enriching experience at our Tai Chi school, you'll be delighted to discover our close partnerships with Tai Chi schools around the world, all personally accredited by Master Kim. This means you can seamlessly continue your training at these schools until you're ready to return to Yangshuo.
Europe
Netherlands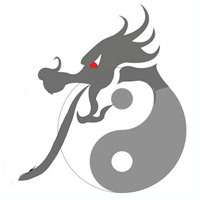 At Yulong TCM and Tai Chi, accredited by Master Kim Wu, Maria van Bruggen teaches Traditional Yangshuo Style Tai Chi and Qigong. Her accreditation by Master Kim Wu highlights the school's authenticity and dedication to these practices. You can find more information at yulongtcm.com
Russia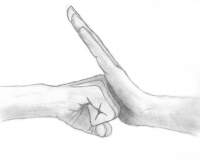 Explore the serenity of Tai Chi in Moscow, Russia, under the guidance of Orlov Vasilyi. Orlov teaches in the Yangshuo Traditional Tai Chi School style, following the wisdom of Master Kim Wu. Embrace inner harmony through this traditional martial art. You can find more information at tigerclaw.ru